The Bagmen
1991
Produced by Mark Harris and Ken Doucette
Mark Harris: Vocals, Bass, Programming
Ken Doucette: Electric and Acoustic Guitars
Danny Brown: Drums on Weekend Explorer and Past
John Henry: Piano on Stay Ahead of the Game
Joe Amato: Tenor and Alto Saxophone on The Sun Must Rise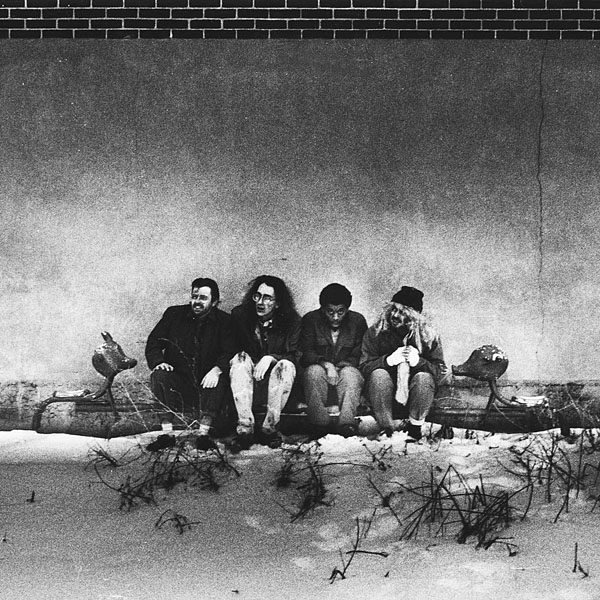 The Sun Must Rise
Streetlight
Fast Food
Old News
Sombody's Pockets
Stay Ahead Of the Game
Pick Up the Scent
Not Too Much
The Final Meta
N
Take Everything
PF
Weekend Explorer
Past
Update Required
To play the media you will need to either update your browser to a recent version or update your
Flash plugin
.
Download complete album zip file
This album was recorded in 4 different studios. The original master for Weekend Explorer and Past has been lost so they were transferred from the sole remaining cassette dub and unfortunately are poor in quality. The original cassette release of the album included only the songs up to and including The Final Meta.
The songs on this album were inspired by bands like Steely Dan and Weather Report with a little rock influence drawn from bands like Pink Floyd and Genesis. What could be considered uncommon about this material was the use of a drum machine on all the tracks except Weekend Explorer and Past. In this case it was my much maligned Kawaii and it was a real drum machine. No computer with midi software was used to program the tracks.
The drum machine was first used during the writing and workshopping phase of production. We would get to the stage where a 4-track demo was created and I would work on the drum programming a lot to get it as realistic sounding as possible. After listening to the demos for a while we realized we could get really good sounding tracks if we did basically the same thing on the 4-track but in a bigger studio. We saved a lot of studio time and ultimately, money. Live drums would have to be a luxury we would earn after gaining some career success.