No Clue
Mark Harris
1999
Produced by Mark Harris and Ken Doucette
Engineered by Mark Harris
Mark Harris: Vocals, Bass, Acoustic Guitar, Programming
Ken Doucette: Electric and Acoustic Guitars, Banjo, Mandolin, backing vocals on K2
Note or Warning (you can decide that after you've listened to the song): The song The Bad Lieutenant primarily contains words from George Carlin's 7 Bad Words You Can't Say On Television list, a couple of them many times.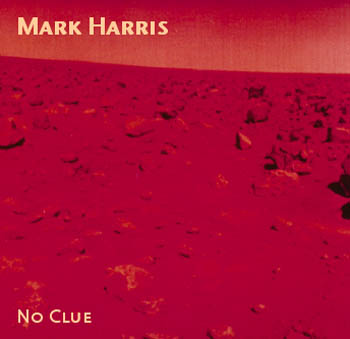 The Darkness
No Clue
The K-Variations:K1
The K-Variations:K2
The K-Variations:K3
The K-Variations:K4
The K-Variations:K5
The K-Variations:K6
The K-Variations:K7
Image
The Good Advice
Observance
The Bad Lieutenant
Flute Piece
Island
Inner Circle
The K Blues
Update Required
To play the media you will need to either update your browser to a recent version or update your
Flash plugin
.
Download complete album zip file
A lot of these songs would have been on the follow-up album to the first Bagmen release. The ball got dropped on some important live performances and that was pretty much it for The Bagmen as a performing band. I continued writing but the compositions were not nearly as collaborative as they were on the original Bagmen album. Ken was still highly involved with production and instrumental work. With the demise of The Bagmen as a live act, these songs were never thought of as something that we would likely ever perform live. The K-Variations are a prime example of that.
The response to the song The Bad Lieutenant over the years has been interesting. The song basically takes a sequence of dialog from the original Harvey Keitel version of the movie and sets it to a hip-hop groove. Anyone who has seen the movie will understand what's happening right away. People who did not see the movie (many people didn't) will experience the song somewhat differently. The reason for this is that the 'felatio' which takes place during this scene is simulated. If hearing the audio only for the first time, there is NO CLUE that the 'felatio' is only simulated. The irony here is that if Ferrara wanted the movie to be realistic in the extreme, the 'felatio' would probably not have been simulated. Of course that would likely have earned the film an X rating. Ferrara's simulation solution is brilliant. The resulting scene is discomforting to say the least and the film was granted an NC-17 rating.